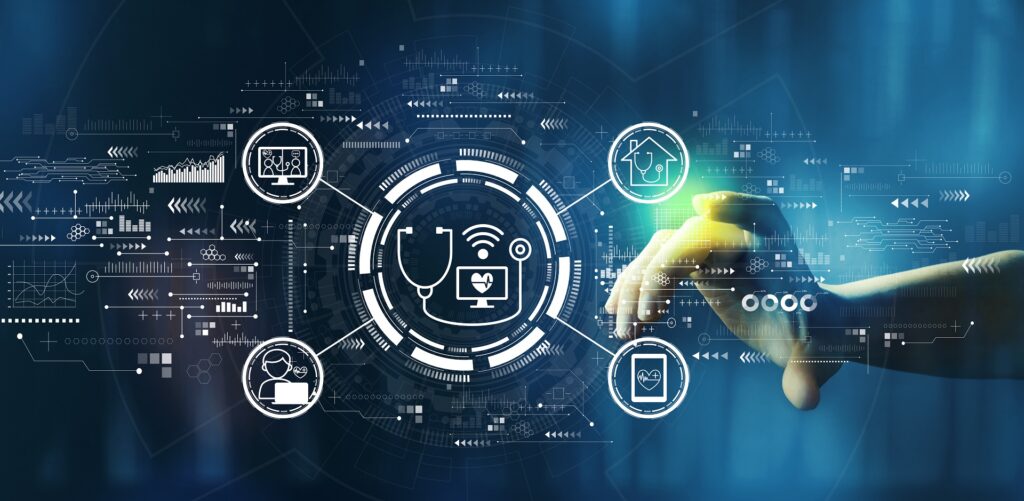 by Diana Ribeiro, MPharm – Freelance Medical Writing Consultant
The way clinical trials are conducted was already changing before the pandemic, with some remote or virtual elements being incorporated in the traditional research site-centric model. The adoption of hybrid or fully decentralised clinical trials (DCTs) was then pushed to new limits by the imposition of lockdown policies in the wake of COVID-19 (Van Norman, 2021).
Despite the challenges that come with the implementation of DCTs, they also offer immense opportunities. By using technology and other solutions to overcome the dependency of the brick-and-mortar research site, DCTs can improve patient retention, increase participant diversity, and improve data collection, among other benefits.
Let's take a closer look at the challenges posed by DCTs and how to overcome them.
Technology and compliance issues
Virtual approaches to clinical trials have multiple advantages, particularly for patients. Teleconsults and the ability to collect patient data using wearable devices mean less dislocations and more comfort for trial participants, which can help increase the number and diversity of people willing to participate in a clinical study, while also improving retention.
Furthermore, the continuous data collection through wearable devices means that more information is available outside the limited time in which participants are in the research centre, providing investigators with a bigger picture view of their patients' health.
Arguably, the most commonly used wearable sensors are commercial fitness trackers or smart watches, which can collect mobility, heart rate, and other vital signs. Other types of wearables are also used, like skin patches, sensors embedded in clothing items, and headbands (Izmailova, 2018). There are other types of wearable technology, including phone and tablet apps to monitor medication adherence, remind patients of their medication, and some to collect patient-reported outcomes.
The challenges to overcome with the adoption of new technology in DCTs include:
– Regulatory compliance: the main concern for health authorities around the world is that DCTs remain compliant with the ICH E6 Good Clinical Practice (GCP) Guideline, thus ensuring human subject protection and high-quality data. Some countries, like Denmark and Sweden, have issued some guidance to support the implementation of DCTs, and both the European Medicines Agency (EMA) and the Food and Drug Administration (FDA) are expected to publish guidance on DCTs during 2022.
– Data flow, reliability, and quality: unlike the discrete datapoints collected during patient visits in a traditional clinical trial, the continuous data generated with the use of wearables is immense. Although this can provide a more accurate picture of how each patient is responding to the study treatment, it can be burdensome to manage and track data using traditional electronic data capture (EDC) systems, which were not designed to handle large volumes of data or unstructured (raw) data. The adoption of virtual approaches will require new tools that integrate data collection and data management, while ensuring cybersecurity and compliance with privacy laws.
– Technology integration: taking into account the number of platforms and systems used in clinical studies, each one with its interface and credentials, it is not surprising that life sciences companies find it challenging to integrate new technologies into their processes. The fragmented experience that comes with dealing with multiple systems can be frustrating for all those involved in a clinical study, patients, investigators, sponsors, and more. To ensure the success of DCTs, there will have to be a greater focus on the integration of all platforms, thus creating a seamless experience.
– Patient compliance and engagement: although the use of technology can improve patient engagement because it reduces the burden of travel to research sites, it is necessary to ensure that the patient knows how to use the wearable and/or app. Furthermore, as DCTs continue to expand, it will be vital to understand that wearables and virtual approaches are not the best solution for all patients: some may prefer face-to-face interactions.
Mobile and wearable technologies are changing the way we collect and analyse patient-generated health data, with multiple benefits for those wanting to implement DCTs.
However, it is important to remember that there isn't a "one-fits-all" solution, and that technology isn't the main focus of DCTs, but rather the enabler of a better experience for clinical trial participants. It is up to you (or your company) to decide which aspects of remote monitoring, teleconsults, wearables, etc., are appropriate to reach your investigational goals.
There is also another aspect to consider with the implementation of new technologies: what new skills do you (or our team) need? When the pace of innovation picks up, it is important to find the most reliable sources of information and training.
Planning for success
DCTs are a way to (literally) meet the patients where they are. When moving away from the research centre, there are some things to consider, namely:
What the process of recruitment will look like
How medication will be delivered
What variables/data can be collected through wearables, if any
Training sessions for research staff and patients on the use of wearables and/or apps
Recruiting patients for clinical trials is a well-known problem, and often the limiting step in research (Thoma, 2010), with serious consequences. Many trials have to prolong the recruitment phase, resulting in increased costs and delaying their completion. An inadequate sample size will jeopardise the validity of the findings. DCTs can harness technology to move away from a single research centre and create multiple, hyper-local research sites. Patients can be enrolled and followed at their usual clinics, improving recruitment, retention, and increasing diversity.
Another way to take advantage of local resources is the use of pharmacies to deliver the study medication. In alternative, courier services may be used to take the medication directly to the patients.
Before embracing DCTs, think carefully about the objectives of the clinical trial and the outcomes to be measured. This way, you can work backwards from what you want to measure until you reach the best solutions to achieve it. In addition, there is the possibility of implementing one decentralised step at a time, using the best solutions for your particular problems.
Implementing new technologies and processes in a clinical trial workflow will invariably require an initial investment, so consider costs and measure return on investment and timelines carefully.
Conclusion
DCTs were being considered for some time, but COVID-19 was the catalyst that pushed them to the forefront of clinical research.
Despite challenges such as costs, compliance, and need to reinforce cybersecurity, DCT come with huge opportunities. They can facilitate the enrolment process, bring more diversity into clinical trials, and facilitate data collection.
To help you avoid distinguish that is hype and what are the truly valuable elements of DCTs, we suggest the "Patient Engagement in Clinical Development" training path. Another training in clinical research, the "Providing Homecare Visits for Patients Enrolled in Clinical Trials" will guide you through the details of bringing the clinical research to patient´s home.
If you are interested in knowing more about how LS Academy can support you and your team, contact us.
References
Van NGA. Decentralized Clinical Trials. JACC: Basic to Translational Science 2021;6:384–7. https://doi.org/10.1016/j.jacbts.2021.01.011.

Izmailova ES, Wagner JA, Perakslis ED. Wearable Devices in Clinical Trials: Hype and Hypothesis. Clin Pharmacol Ther 2018;104:42–52. https://doi.org/10.1002/cpt.966.

Thoma A, Farrokhyar F, McKnight L, Bhandari M. Practical tips for surgical research: how to optimize patient recruitment. Can J Surg. 2010;53(3):205-210.