Introduzione
We are pleased to announce the date for the 5th MedDev Day conference:
26 September 2023 - Vienna
The Scientific Committee:
Scientific Board
Bassil Akra - Chief Executive Officer at AKRA TEAM GmbH
Sabina Hoekstra-van den Bosch - Regulatory Strategy Principal at TÜV SÜD
Arkan Zwick - Corporate Regulatory Affairs Director at CROMA Pharmaceutical
MedDev Day Scientific Coordinator
Laura C Collada Ali - Senior Medical Writer & Scientific Manager at LS Academy
Who should attend?
The conference is designed for professionals in the field of Medical Devices, devoted to departments such as:
Clinical Operations
Product Managers
Regulatory Affairs
Quality Assurance/Control
Risk Management
Medical Device Engineering
Device Vigilance
R&D
Medical Affairs
Medical Writing
from Pharmaceutical, Biotechnology and Medical Device companies, CROs, Universities/Hospitals, Academic Research, Patient Associations and Healthcare Organizations.

Work is in progress. Stay tuned for the forthcoming updates!
Programma
The Programme is currently under definition
Relatori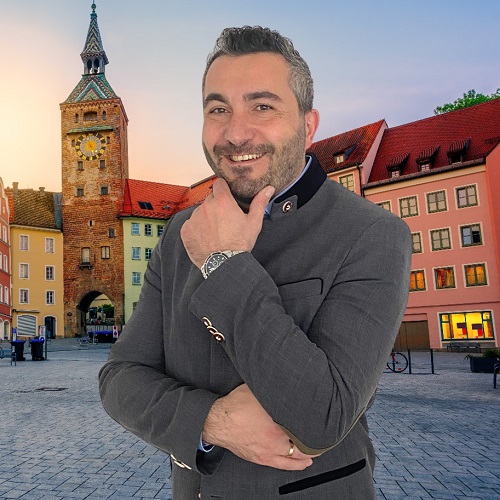 Info
Scientific Board
Bassil Akra
Chief Executive Officer at AKRA TEAM GmbH
Dr. Bassil Akra is CEO and Owner of AKRA TEAM GmbH, a consultancy company which was founded in 2021 to support the various stakeholders in the healthcare system achieving their target in a highly regulated business area. He spent the last year consulting and supporting medical device, in-vitro diagnostic, combination device companies preparing their strategy for the EU regulations MDR 2017/745 and IVDR 2017/746. Before that, he spent many years as a subject matter expert at the biggest notified body in Europe acting in the various roles and representing locally and globally the notified body association in the various European discussion and guidance documents preparation. Dr. Akra was the Vice President of Strategic Business Development at the Global Medical Health Services of TÜV SÜD Product Service GmbH. He has long experience in leadership, business management, research, development, quality management, and regulatory approval of medical devices, combination devices, and ATMP Products. Dr. Akra played an essential role during the implementation of the medical device regulation in Europe. He was also involved in the drafting of several European guidance documents (e.g. MEDDEV, MDCG, etc.) and International Standard. He spent the last years of his career at TÜV SÜD training and educating the various stakeholders on the EU Legislations (e.g. MDD/AIMDD, MDR and IVDR), supporting their implementation towards achieving the relevant designation ensuring continuity of the healthcare system in the interest of the patient population.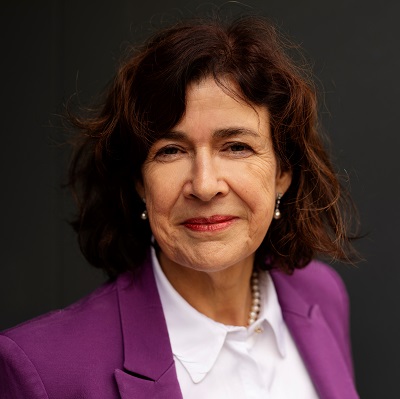 Info
Scientific Board
Sabina Hoekstra-van den Bosch
Regulatory Strategy Principal at TÜV SÜD
Sabina is Regulatory Strategy Principal at Notified Body TÜV SÜD and acts as representative of TÜV SÜD and Notified Bodies at European level. She is Chair of NBCG-Med, the EU Commission's working group of Notified Bodies, and Vice-President of Team-NB, the EU Notified Bodies' association. Sabina has 20 years of experience as pharmaceutical and medical device regulator, serving subsequently in the Medicines Evaluation Board, the Ministry of Health and the governmental organization for clinical investigations in the Netherlands. She has worked in medtech industry as Lead for European Regulation in Philips, where she acted as leader and expert in European Medical Device and Pharmaceutical Regulations on corporate level and was involved in EU MDR/IVDR implementation. Sabina has a long track record as volunteer in global professional organizations (DIA and RAPS). She is a regular speaker and faculty member in educational conferences on regulatory topics. She was co-founder and Chair of the RAPS Netherlands Chapter. She is Fellow of RAPS since 2015 and serves in RAPS Global Board of Directors since 2020. Sabina holds a PharmD from Leiden University.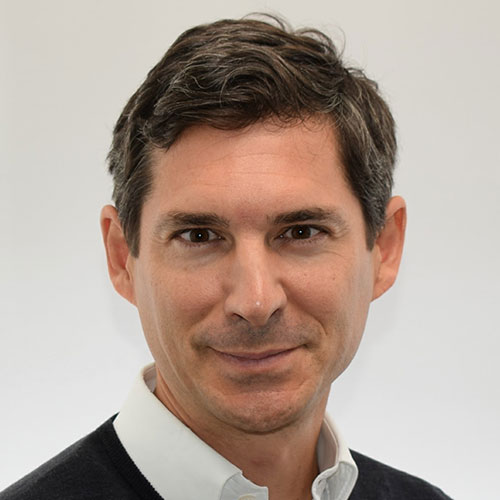 Info
Scientific Board
Arkan Zwick
Corporate Regulatory Affairs Director at CROMA Pharmaceutical, Austria
Mr. Arkan Zwick is the Corporate Regulatory Affairs Director of CROMA Pharmaceutical, Austria. CROMA is a private global pharmaceutical and surgical company with products in ophthalmology, orthopedic and aesthetic dermatology. With more than eleven years of regulatory professional experience Arkan´s role includes regulatory advocacy for drug, medical device, combi products and cosmetic compliance projects as well as in house legal advice for contract management, merger and acquisition, and intellectual property projects. He is responsible for the company's regulatory compliance in the EU working with several notified bodies and for global market authorizations in the Americas and Asia-Pacific.
Arkan has a master's degree in Law from the University of Vienna and a PhD in European Law. His expertise includes in house legal and regulatory consulting as well as lecturing at the University of Applied Sciences in Vienna and scientific board member and speaker on life cycle conferences and trainings. He is fluent in English, German and French.
---
Quote di iscrizione
€ 670,00* Early Bird fee until 29 August 2023
€ 790,00* Ordinary fee
€ 430,00* Freelance, Academy, Public Administration
Fee includes: seat at the conference, copy of presentations of Speakers who allow the distribution, networking lunch, coffee breaks, organisational office assistance, certificate of attendance.
* for Italian companies: +22% VAT