Introduzione
We are facing a new norm based on the current experience in clinical trial conduct during a pandemic.
Difficulties in reaching sites led to a new concept of facing clinical development in a multi-factorial way, such as a more pragmatic approach when monitoring sites, a creative risk analysis and contingency while still maintaining data quality and compliance.
Patient Partnering in Clinical Development (PPCD) 2021 is focusing on how this influences the patient's journey and involvement as partners and what we have learnt to put in place for the next steps to the new norm!
Discussions will include:
Industry and patients: Multifactorial journeys to engagement
Regulatory agencies: Involving patients in the process
Hybrid clinical trials: The new norm
Changing clinical development: Lessons from Covid 19
Compassionate use and patient access: A look at the options
The patient experience: Testimonials and information exchange
Scientific Board
Nancy Meyerson-Hess - Consultant Clinical Research, Chief Compliance & Regulatory Officer at eMQT, Expert Partner at admedicum
Raphaela Schnurbus, PhD - Business Development Director at Premier Research, Clinical Research Solutions Management – Milan, Italy
Mimi Choon-Quinones - Founder and Chairman, Board of Trustees, Partners For Patients NGO
Who should attend?
The conference is addressed to those with a strong interest in integrating patient expertise into their strategies and operations in healthcare development.
Attendees from Pharmaceutical and Biotechnology companies, Clinical Research Organizations, Academic Centres, Hospital Centres, Patient Associations and Clinical Technology companies involved in clinical development from early phase up to late-stage development and market authorization will have the opportunity to discuss with experts and patients.

Programma
We're working on the programme.
Additional details available soon
Relatori
Info
Scientific Board
Mimi Choon-Quinones
Founder and Chairman, Board of Trustees, Partners For Patients NGO
For the past 30 years, Mimi is helping Patients and Caregivers Access Medicines through Policy-Shaping & Research By Partnering w/ patients, WHO, WEF, HTAs, Pharma, Civil Society, Families and Survivors. Mimi is the Chairman, Board of Trustees at Partners for Patients NGO (Serving 193 United Nation Countries For Non-Profit). She founded the organisation in 1990. Her first partnership over 30 years ago was with The International Lions Club and New York City Schools serving Glaucoma  Patients. Over the years, she also worked very closely with The African Enterprise to help educate HIV orphans including supporting a food, medical and orphanage program. Recently, her research included partnering with Sub-Sahara Africa medicinal military leaders to spur policy-shaping to support healthcare infrastructure improvements in Uganda, specifically to find the cure for Burkitts Lymphoma and Blood Cancer. In addition to her volunteer work at the Betty Ford Childress Segment and Butler Research Center she is also employed at the International Myeloma Foundation. Her role at the IMF is Sr. Vice President, Global Policy, Access, Research and Advocacy in 140 countries and through relationships and partnerships.  Mimi has successfully created multilateral and bilateral agreements and collaborations. Mimi has worked in Pharma for +25 years working at Merck, Novartis and Roche. She is passionate about advocating for people, patients and caregivers by shaping healthcare policies, advancing medical knowledge, driving innovative digital solutions in the quest to increase medical access to treatments for patients, especially in the most marginalised regions of the world.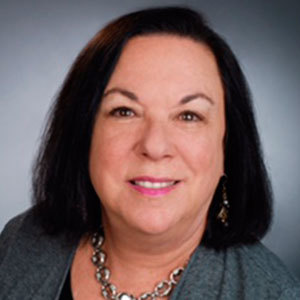 Info
Scientific Board
Nancy Meyerson-Hess
Consultant Clinical Research, Chief Compliance & Regulatory Officer at eMQT, Expert Partner at admedicum
Nancy Meyerson-Hess has over 30 years of experience in clinical research. She has led global teams of clinical research professionals within pharmaceutical and contract research organizations. She has been responsible for strategic planning and implementation within clinical operations and development for new chemical entities and treatment approaches. She has previously held Senior Management positions in clinical research and development, for pharmaceutical companies such as Roche, Pfizer and Gruenenthal. She has focused on providing best practices for success in clinical research, in areas such as Good Clinical Practice and Inspection Readiness. She has extensive experience in patient-centered activities and solutions. Nancy provides support to biotech and pharmaceutical companies within clinical research, quality and patient oriented activities, such as admedicum Business for Patients, a company dedicated to patient engagement activities in the pharmaceutical and medtech fields. She is a frequent speaker at international Conferences on clinical research and compliance. Nancy is a native New Yorker who has studied psychology and ethology and neurophysiology in the US and the UK. She lives in Munich with her family.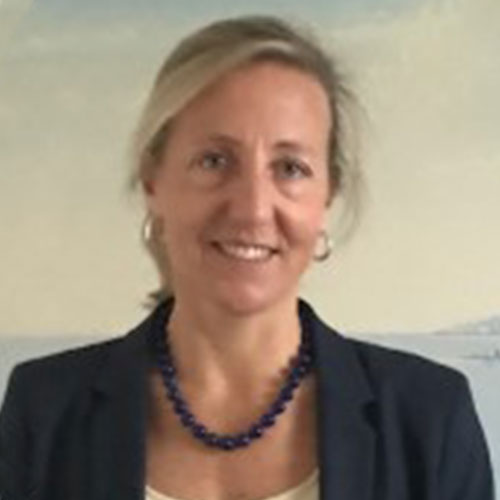 Info
Scientific Board
Raphaela Schnurbus
Business Development Director at Premier Research - Clinical Research Solutions Management – Milan, Italy
Degree in Pharmaceutical Sciences from University of Heidelberg - PhD in Molecular Biology/Biochemistry from LMU in Munich - 20 years of experience in the Drug Development Industry. Raphaela brings with her significant scientific expertise that allows her to be a reliable partner for business expansion of service providers in the drug development industry. In the last decade her job has included oversight of Marketing, Business Development and Client Services including Vendor Management for full and functional clinical research services for phases I to IV in main therapeutic areas and rare diseases; she has created partnerships with clinical CROs in Europe and globally and integrated complement services (e.g. drug supply, central lab, preclinical support). She has many years of experience as a consultant to the German/Italian pharmaceutical industry. She regularly attends international conferences and training programs and keeps a close check on market trends and innovation in clinical development. Oriented towards the latest trends in digitalization and real world data collection (real world evidence), she applies her knowledge about technology and regulatory aspects to create awareness among stakeholders in favour of patient-centric trials and provides industry partners with premium support in preclinical and clinical phase drug development. Raphaela is part of the German and Italian associations of Pharmaceutical Medicine (DGPharMed, SIMeF) and since 2018 part of the scientific board of the annual event Patient Partnering in Clinical Development (PPCD). She successfully completed the educational activity from Drug Information Association (DIA) related to Patient Engagement in Drug Development.
Training
Pre-Conference Training: 27 September 2021 – ONLINE

Patient Focused Approach to Remote Trials
How to avoid hype and create value for patients and sponsors
Stay tuned for more details!
---
Quote di iscrizione
Pre-Conference Training registrations will open soon!
Conference
€ 490,00* Early Bird fee until August 27th, 2021
€ 630,00* Ordinary fee
€ 290,00* Freelance, Academy, Public Administration
The fee includes: access to the virtual conference, organizational support, certificate of attendance, slide presentations in pdf format provided post-conference.
* for Italian companies: +22% VAT
Edizioni Passate
How to Best Integrate Patients into your Strategies and Operations in Clinical Development - STEP III
How to Best Integrate Patients into your Strategies and Operations in Clinical Development - STEP II