Introduzione

Different Perspectives and New Challenges within Pharmacovigilance Regulated Activities
2023 is a special year for the yearly conference "Nordic Pharmacovigilance Day", as it has successfully reached the 10th edition which will be held in Copenhagen on November 16th 2023.
It will be a full day event focused on the current and interesting topics for people working in depth with pharmacovigilance regulated activities or with any interlinking activities in e.g. related departments, in northern Europe.
Knowledgeable experts coming from pharma industry, health authorities, service providers and CROs, will share their experiences and will be available for discussion and questions.
The aim of this conference is to bring the learning opportunity for pharmacovigilance professionals to  discuss, interact, actively participate and get inspired from the speakers as well as from each other.
Considering that the expectation covering pharmacovigilance is quickly evolving within several different areas, the agenda of the conference will offer different perspectives from e.g. regulators, insights from partners and providers, and presenting examples from both small and big pharma companies.
The talks will focus on:
Regulatory processes in pharmacovigilance activities
Early experiences of the EU CTR n.536/2014
Optimization of pharmacovigilance processes
Handling of new sources of safety information
Globalization of PSMF
Learnings from PV audits – internal activities and external vendors
Medical Devices: vigilance and signal detection
Combination products: challenges and solutions
Would you like to attend? Don't forget to register in advance to secure your seat at the Early Bird fee. It will be a pleasure to celebrate the 10th anniversary of the Nordic Pharmacovigilance Day together.
Scientific Board
Wasim Anwar

 

- Vice President & Deputy QPPV - Head of QPPV Office, Global Safety at Novo Nordisk A/S
Caroline Susanne Sandström

 

-

 

Head of Global Clinical Quality at Ferring Pharmaceuticals A/S

Mette Stie Kallesøe

 

- Acting QPPV, QPPV Office, Global Safety at LEO Pharma
Who should attend?
The conference program is designed for healthcare professionals or pharmacists working in the pharmacovigilance units in the pharmaceutical industry or regulatory agencies, either as specialists or managers, QPPVs, inspectors and QA personnel including auditors, employees in regulatory affairs units with close relations to pharmacovigilance, vendors and CROs working with patient safety data.
Programma
The agenda will be available soon.
Relatori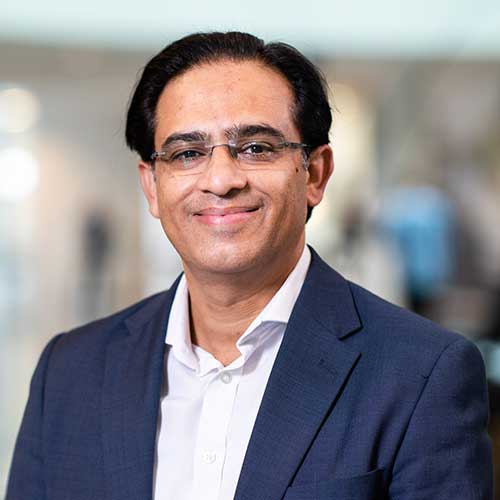 Info
Scientific Board
Wasim Anwar
Vice President & Deputy QPPV - Head of QPPV Office, Global Safety at Novo Nordisk A/S
Wasim Anwar is a medical graduate from King Edward Medical University, Pakistan and holds a PgD in Pharmacovigilance from University of Hertfordshire, UK. He has over 10 years of experience in the field of pharmacovigilance (PV) while working in different biopharmaceuticals companies in various capacities both as a PV professional as well as a leader. Currently he is working at Global Safety, Novo Nordisk A/S as Deputy QPPV and heading up the team of pharmacovigilance experts responsible for supporting and maintaining global oversight and compliance to pharmacovigilance regulations and processes.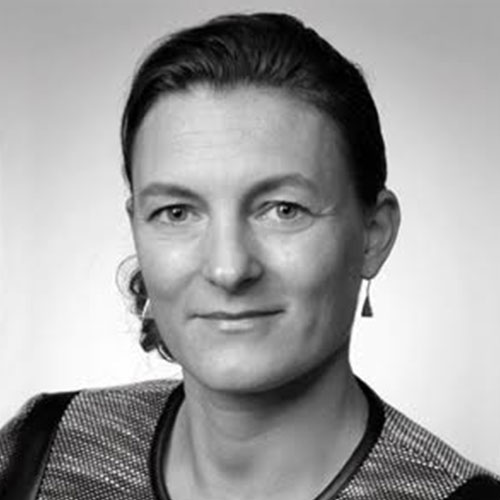 Info
Scientific Board
Caroline Susanne Sandström
Head of Global Clinical Quality at Ferring Pharmaceuticals A/S
Dr. Caroline Sandström received her PhD in Medical Science from Lund University, Sweden in 2008. Her special interest for chronic inflammation, pharmacology and immunology was reflected in the thesis which was dealing with both human and murine-based systems. She has then worked for Novo Nordisk A/S, Denmark for several years as a pharmacologist driving and executing pharmacological plans supporting pre-clinical projects. Her interest and enthusiasm for project management, continuous improvement, streamlining initiatives and training was then later beneficially used when she moved into the compliance area managing global improvement and training initiatives within R&D Quality Management System (QMS) including Clinical. She was the project manager for implementing the effective use of Root Cause Analysis in Clinical Development activities but also being highly involved in initiatives related to Quality Culture. After almost seven years in Novo Nordisk A/S, Caroline Sandström started as Compliance Specialist at Ferring Pharmaceuticals A/S in Copenhagen, DK. On a daily basis she has been involved in discussing, driving compliance and improvement initiatives within both Non-Clinical, Clinical and Pharmacovigilance related activities. She has taken a very active role in contributing to a collaborative and transparent organization where sharing learnings are a main focus area. From beginning of May 2022 she moved into the position of being Head of the Global Clinical Quality Department. Her scientifically driven problem solving skills are used for implementing global cross-functional initiatives, supporting and strengthening the harmonization and quality mindset in the organization.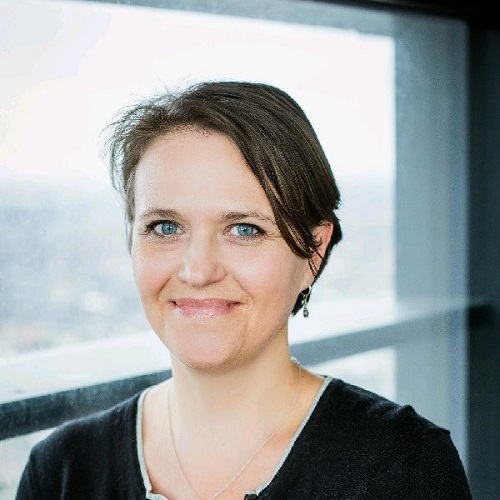 Info
Scientific Board
Mette Stie Kallesøe
Deputy QPPV, Global Safety Standards & Compliance Global Safety at LEO Pharma
Mette has an MSc in Pharmacy from the then Royal Danish School of Pharmacy and a MSc in Pharmacovigilance from the University of Hertfordshire, UK. She has profound knowledge of global pharmacovigilance legislation, compliance, impact assessments, pharmacovigilance processes and systems stemming from more than 20 years pharmacovigilance experience from Ferring, Novo Nordisk and LEO Pharma. In her previous positions she has been responsible for case processing for post-marketing and clinical trials, coordinating and providing PV input audits and inspections PV, GCP and GMP areas, for PV intelligence and impact assessments of new legislation, QPPV review and approval of PSURs, ACOs and RMPs, responses to regulatory requests and compliance with GDPR across safety processes. In her current role she is one of two deputy QPPVs at LEO Pharma
---
Quote di iscrizione
€ 680,00 Early Bird fee until 15 October 2023
€ 790,00 Ordinary fee
€ 440,00 Freelance, Academy, Public Administration
Fee includes: seat at the conference, copy of presentations of Speakers who allow the distribution, networking lunch, coffee breaks, organisational office assistance, certificate of attendance.
---
Informazioni utili
The conference will take place at:
Park Inn by Radisson Copenhagen Airport
Engvej 171 – 2300 Copenhagen
Park Inn by Radisson Copenhagen Airport is situated near both the Copenhagen Airport and the city centre. If you arrive by car, this hotel's location in Copenhagen, Denmark provides free parking. The nearby metro and train stations are convenient for cyclists and guests without cars.
Transport options
Metro station Femøren (two stops to airport and six to city centre) – beside hotel
Copenhagen International Airport – 3 km (5 min by metro)
Copenhagen Central Station – 7 km (10 – 15 min by car)