Introduzione
Sharing Current Best Practices and Strategic Approaches within Pharmacovigilance Regulated Activities
The Nordic Pharmacovigilance Day has become a very popular forum for a broad range of professionals engaged in strengthening the safety of medicinal products and medical devices.
The 8th edition will build on the experiences from previous successful conferences presenting a program covering the current most important topics and challenges encountered within the pharmacovigilance area. Knowledgeable experts will provide excellent updates in key areas, covering recent advances in technology, science and legislation, as well as practical aspects. Sessions will be interactive and participants will be able to ask questions, engage in a dialogue and also share their own experiences.
Among others, we will cover the following topics:
Inspections

Industry and regulatory perspectives, including IT perspective
Current trends including special features during the pandemic

Clinical trials regulation
Medical device and combination product – the PSUR document
New guidance due to the Covid19 pandemic (e.g. EMA, MHRA)
Pharmacovigilance requirements post-Brexit (e.g. PSMF)
Artificial Intelligence

AI & Machine Learning
AI applied in signal detection and safety data analysis

Outsourcing of pharmacovigilance tasks
Pharmacovigilance operations in Headquarters vs. Affiliate
The conference program is designed for healthcare professionals or pharmacists in safety surveillance units in the pharmaceutical industry or regulatory agencies, either as specialists or managers, QPPVs, inspectors and QA personnel including auditors, employees in regulatory affairs units with close relations to pharmacovigilance, sponsors, vendors and CROs, representatives from patient organizations.
The Conference is planned to be a one-day on-site event located in Copenhagen, unless the current state-of-play of the Covid-19 pandemic only allows for an on-line event.
Scientific Board
Doris Irene Stenver, Independent Pharmacovigilance Adviser, Founder of Unique Advice
Caroline Sandstroem, Senior Specialist GCP/GLP/GVP, Compliance Global QA R&D at Ferring Pharmaceuticals
Wasim Anwar, Director Safety Surveillance - Biopharm, Diabetes Insulin & Devices at NovoNordisk
For any further information and sponsorship opportunities contact us info@lsacademy.com
Programma
More details available soon
Relatori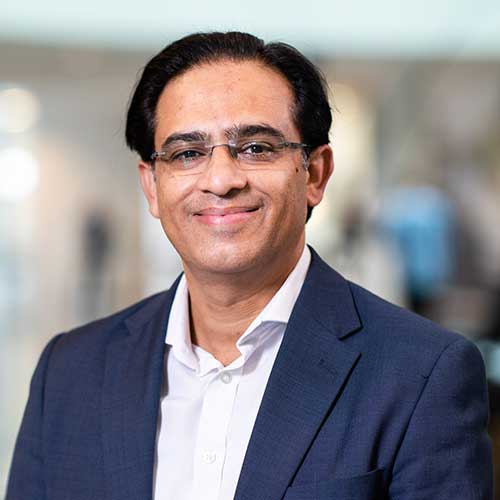 Info
Scientific Board
Wasim Anwar
Director, Safety Surveillance - Biopharm, Diabetes Insulin & Devices at Novo Nordisk A/S
Wasim Anwar is a medical graduate from King Edward Medical University, Lahore and holds a PgD in Pharmacovigilance from University of Hertfordshire, UK. He has over 10 years of experience in the field of pharmacovigilance while working in different biopharmaceuticals companies in various capacities. Currently he is heading up the department of Safety Surveillance, Global Safety Novo Nordisk A/S and leading a team of pharmacovigilance experts responsible for safety monitoring activities including signal detection and risk management for products within Biopharm, Insulins, Devices and Digital Health portfolio.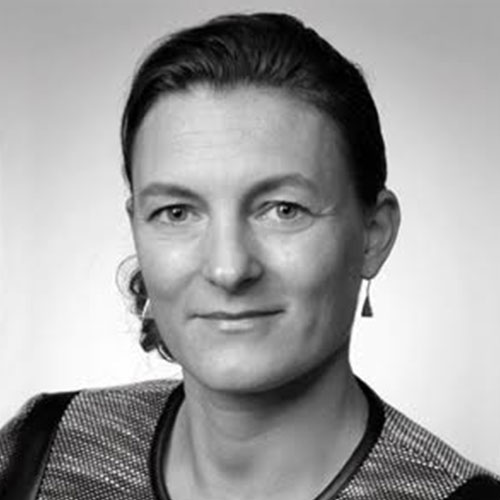 Info
Scientific Board
Caroline Susanne Sandström
Senior Specialist GCP/GLP/GVP Compliance Global QA R&D at Ferring Pharmaceuticals A/S
Dr. Caroline Sandström received her PhD in Medical Science from Lund University, Sweden in 2008. Her special interest for chronic inflammation, pharmacology and immunology was reflected in the thesis which was dealing with both human and murine-based systems.
She has then worked for Novo Nordisk A/S, Denmark for several years as a pharmacologist driving and executing pharmacological plans supporting pre-clinical projects. Her interest and enthusiasm for project management, continuous improvement, streamlining initiatives and training was then later beneficially used when she moved into the compliance area managing global improvement and training initiatives within R&D Quality Management System (QMS) including Clinical. She was the project manager for implementing the effective use of Root Cause Analysis in Clinical Development activities but also being highly involved in initiatives related to Quality Culture.
After almost seven years in Novo Nordisk A/S, Caroline Sandström started as Compliance Director at Ferring Pharmaceuticals A/S in Copenhagen, DK. On a daily basis she is involved in discussing, driving compliance and improvement initiatives within both Non-Clinical, Clinical and Pharmacovigilance related activities. She is taking a very active role in contributing to a collaborative and transparent organization where sharing learnings are a main focus area.
Her scientifically driven problem solving skills are today used for implementing global cross-functional compliance projects, supporting and strengthening the quality mindset in the organization.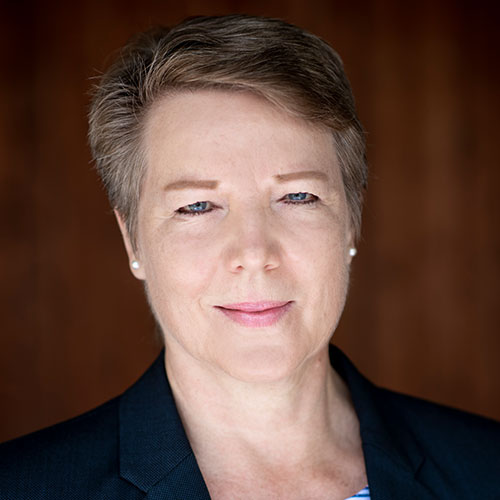 Info
Scientific Board
Doris Stenver
Independent Pharmacovigilance Adviser, Founder of Unique Advice
Graduated from Copenhagen University, the Medical Faculty, in 1986. She became specialist in internal medicine in 1995. Following 12 years employment at university hospitals in the Copenhagen area she joined the Danish Medicines Agency in 1998 and was appointed Chief Medical Officer in 2002. She was member of the Pharmacovigilance Working Party 1998 – 2012 and of the Pharmacovigilance Risk Assessment Committee from July 2012 until February 2019. Her experiences cover all aspects of pharmacovigilance, including the legal framework, scientific and strategic aspects and communication. In 2007 she achieved a master degree in public administration from Copenhagen Business School. In March 2019 she founded the independent consultancy Unique Advice, specialized in pharmacovigilance.
---
Quote di iscrizione
€ 670,00* Early Bird fee until September 21st, 2021
€ 790,00* Ordinary fee
€ 430,00* Freelance, Academy, Public Administration
* for Italian companies: +22% VAT
Fee includes: seat at the conference, copy of presentations of Speakers who allow the distribution, welcome coffee, networking lunch, coffee break, organisational office assistance, certificate of attendance.
---
Informazioni utili
Park Inn by Radisson Copenhagen Airport
Engvej 171, 2300 Copenhagen S, Denmark
Park Inn by Radisson Copenhagen Airport is situated near both the Copenhagen Airport and the city centre. If you arrive by car, this hotel's location in Copenhagen, Denmark provides free parking. The nearby metro and train stations are convenient for cyclists and guests without cars.
Transport options
Metro station Femøren (two stops to airport and six to city centre) – beside hotel
Copenhagen International Airport – 3 km (5 min by metro)
Copenhagen Central Station – 7 km (10 – 15 min by car)
Edizioni Passate
New perspectives and future needs of Pharmacovigilance in the Nordic Countries: embracing the opportunities ahead
"Hot topics" - Increasing awareness of significant and essential needs in Pharmacovigilance
Pharmacovigilance Challenges: Hot Topics in 2018
Pharmacovigilance Challenges: Hot Topics in 2017
Pharmacovigilance Challenges: Hot Topics in 2016
Hot Topics in Pharmacovigilance